14-Days of Turbidity at the Willamette River at Portland, OR (14211720)
Data are downloaded and processed every 3 hours.
The Willamette River at Portland site is located at the Morrison Bridge in downtown Portland, OR. Data are collected every half hour. Periods with no data are plotted are plotted as grey areas.
These data are provisional and are subject to revision.
Turbidity data are measured in FNU units.
For a measurement of water transparency, see the graph of estimated secchi depth that is derived from these turbidity data.
Graph updated: Sunday - Jul 23, 2017 at 08:08:09 EDT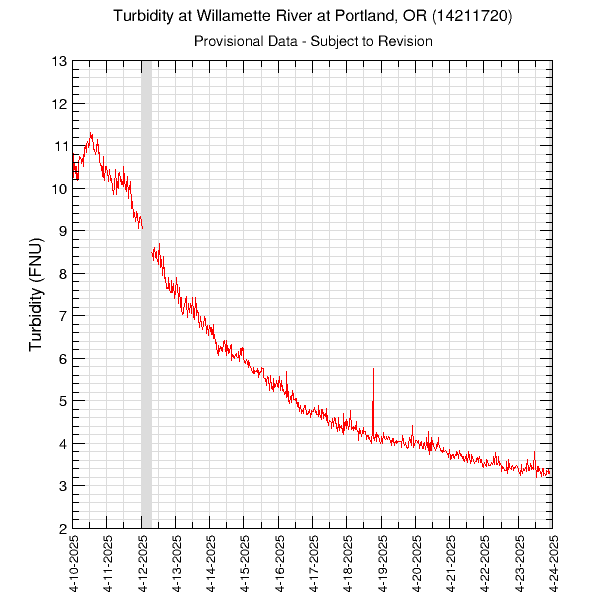 This graph is a PNG image [help].