14-Days of Turbidity at the Willamette River at Portland, OR (14211720)
Data are downloaded and processed every 3 hours.
Note that with the Rose Festival fleet coming to town and using sonar, our acoustic velocity sensor that measures water velocity may not work properly. Expect the velocity and streamflow data to be missing until the fleet leaves. We apologize for any inconvenience.
The Willamette River at Portland site is located at the Morrison Bridge in downtown Portland, OR. Data are collected every half hour. Periods with no data are plotted are plotted as grey areas.
These data are provisional and are subject to revision.
Turbidity data are measured in FNU units.
For a measurement of water transparency, see the graph of estimated secchi depth that is derived from these turbidity data.
Graph updated: Saturday - Jan 21, 2017 at 11:08:12 EST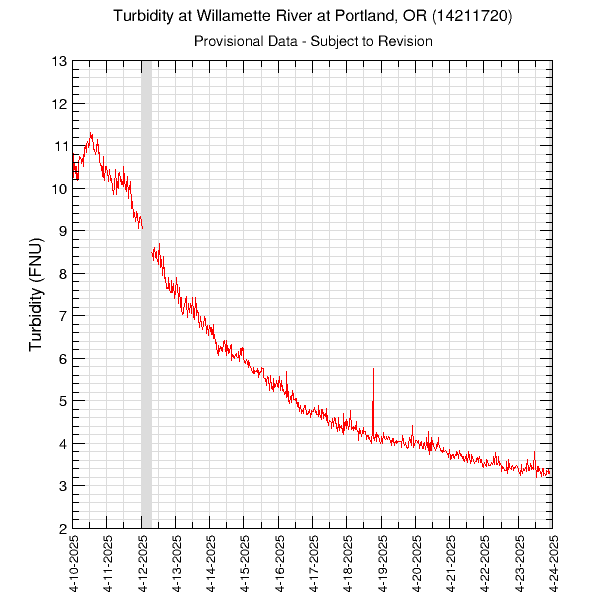 This graph is a PNG image [help].