Geologic Data
Users of this Website can view geologic data from sites in the Willamette and the
Columbia River Basins, as well as tables of the geochemistry and information used
to construct the well.
1. Begin by clicking on one of the of basins below to view a map of sites in that basin.
2. Then, by clicking on a site label, you can view a page that lists information for that site.

Alternately, there is a link to a list of sites below for each basin with links to pages containing data for
each site (click link marked table).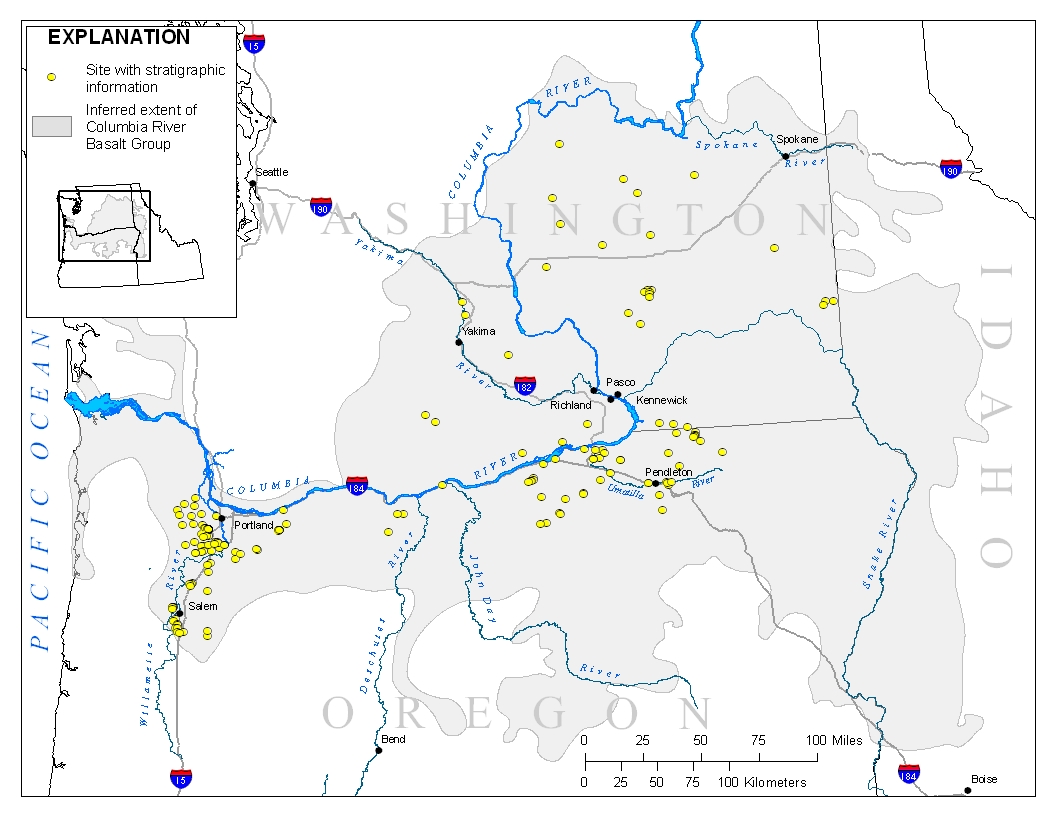 Sites in the Willamette River Basin
Map
(file size 650 Kb)
Table
Sites in the Middle Columbia River Basin
Map
(file size 201 Kb)
Table
Sites in the Eastern Columbia River Basin
Map
(file size 154 Kb)
Table
Sites in Washington
Map
(file size 383 Kb)
Table